Is your shoulder aching and craving some pain relief or muscle relaxation? Heat therapy is an easy, efficient way to get quick relief and help your shoulder heal faster. Just wear the heat shoulder brace and enjoy the warmth and comfort you deserve.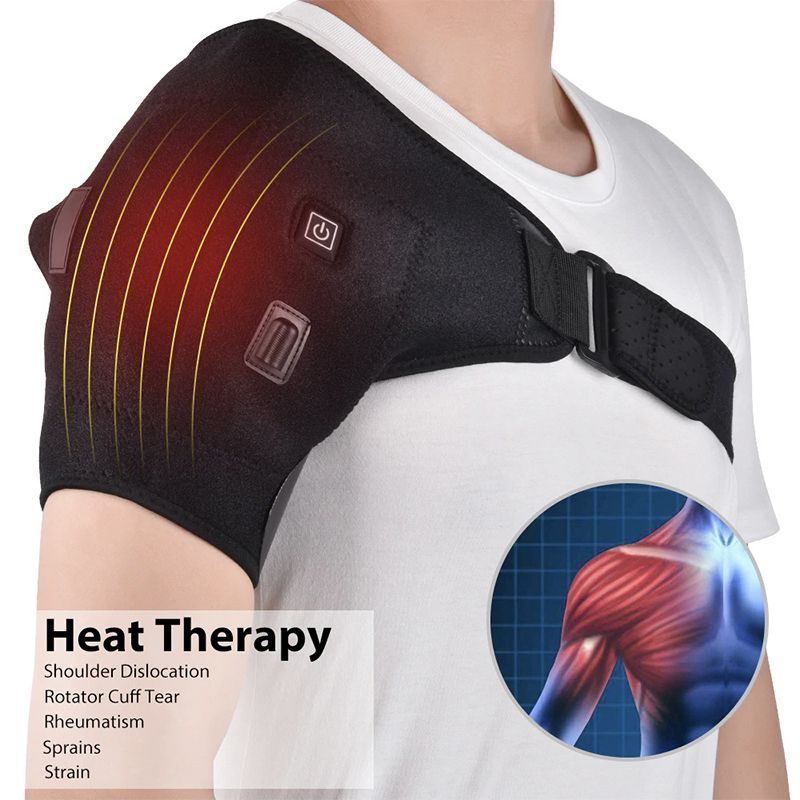 The shoulder support brace uses heat therapy to relieve pain caused by soreness, stiffness, paralysis, tendonitis, bursitis, mild sprain, dislocates AC joint, and torn rotator cuff. It is also easy to use (one button controls all) and very comfortable to wear thanks to its high-quality and breathable material.
Say goodbye to shoulder pain. Get your heat shoulder brace NOW!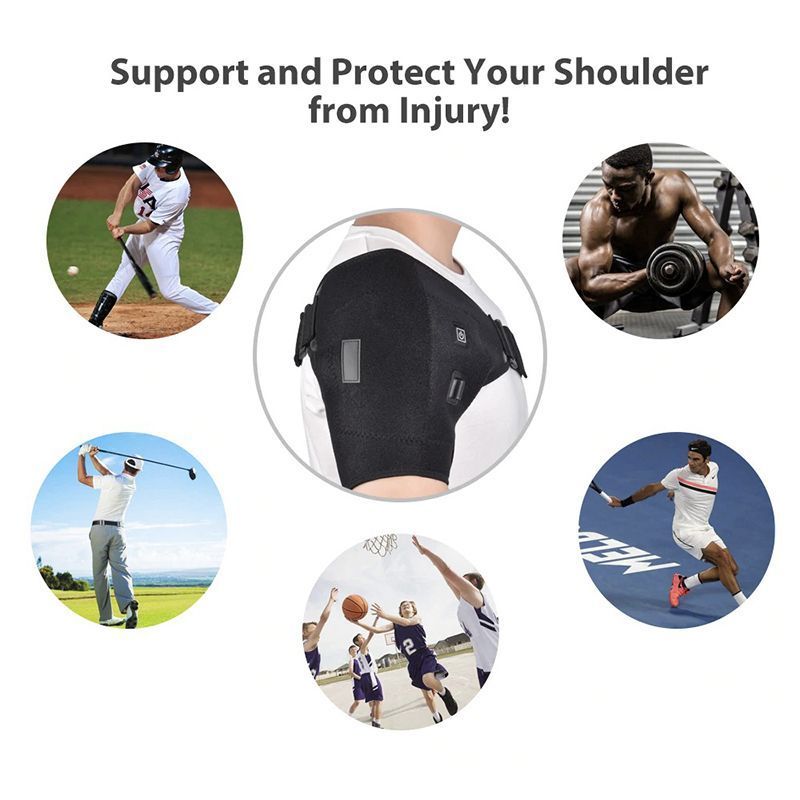 💎 Shoulder heating pad to warm your shoulder, relax your muscles, promote blood circulation, and speed up the healing process.
💎 Soft, breathable, and lightweight for maximum comfort.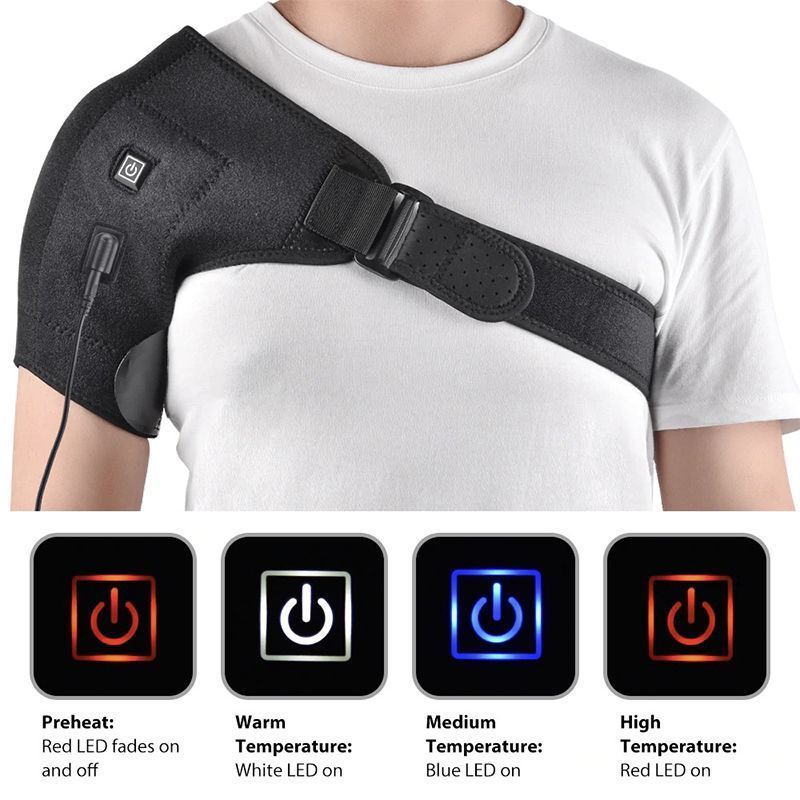 💎 High-quality dual plastic loop for 2-way adjustment so you can wear it either on the right or left shoulder.
💎 Heat shoulder brace is designed to fit firmly and securely.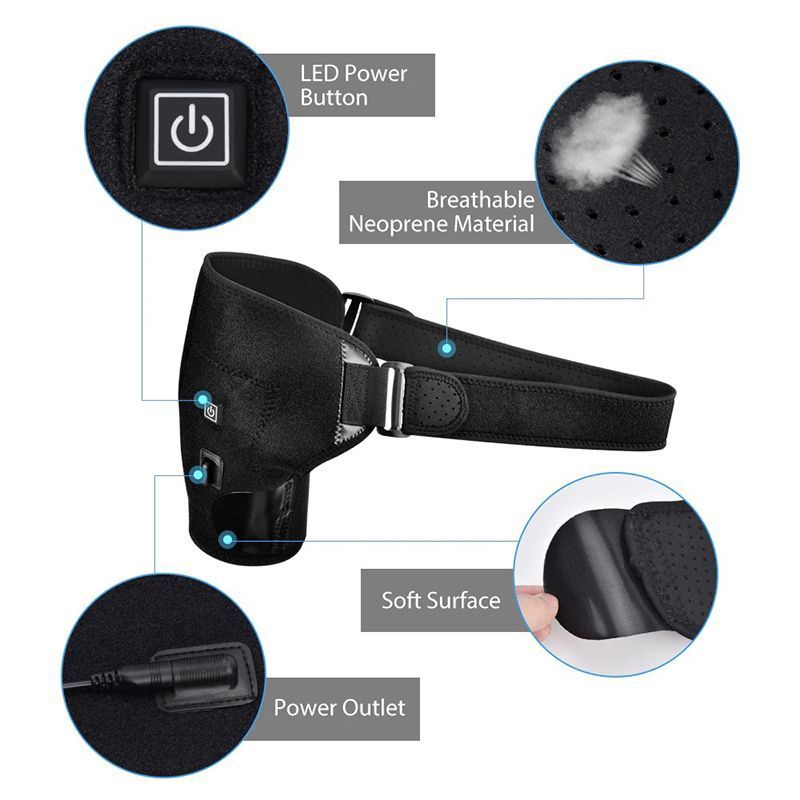 💎 Wide temperature range that you can easily control by one LED power button. You can change the shoulder brace's temperature from 65℃ (149℉) to 75℃ (167℉); 55℃ (131℉) to 65℃ (149℉), and 40℃ (104℉) to 60℃ (140℉)
💎 Extended stick straps length to fit all chest sizes for both men and women.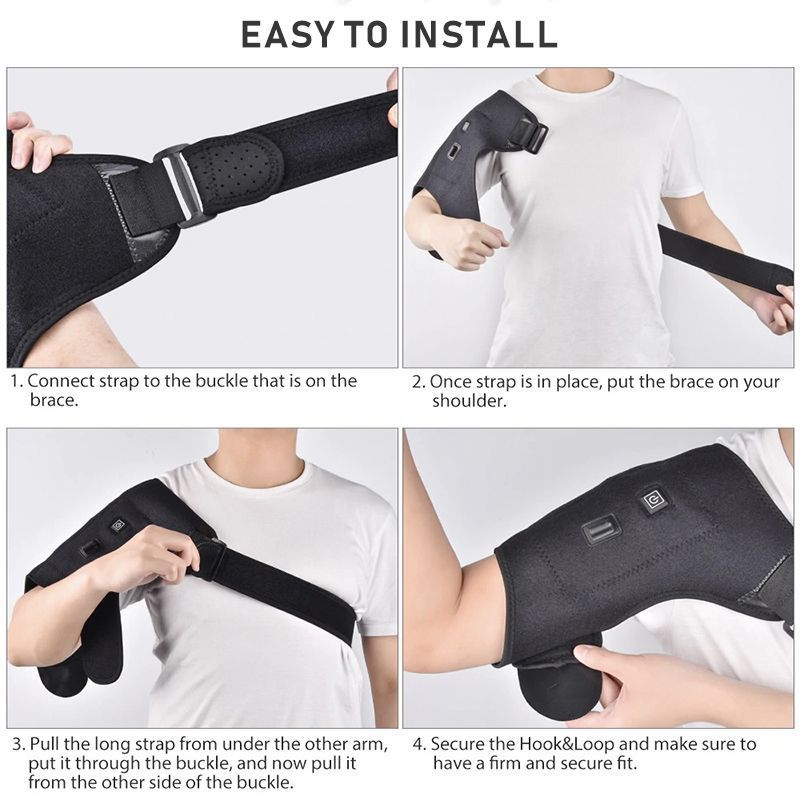 💎 Specifications 
Name: Heat Shoulder Brace
Color: Black
Size: One size fits 27"-55" in chest + 9"-18" in arm
Material: Neoprene
Charging cable length: 2m
Power Adapter Output Voltage: 8.4V/DC/1A
Power Adapter Input Voltage: 100-240V (US plug)
Temperature Range: Blue light (40℃/104℉-60℃/140℉), White light (55℃/131℉-65℃/149℉), and Red light (65℃/149℉-75℃/167℉)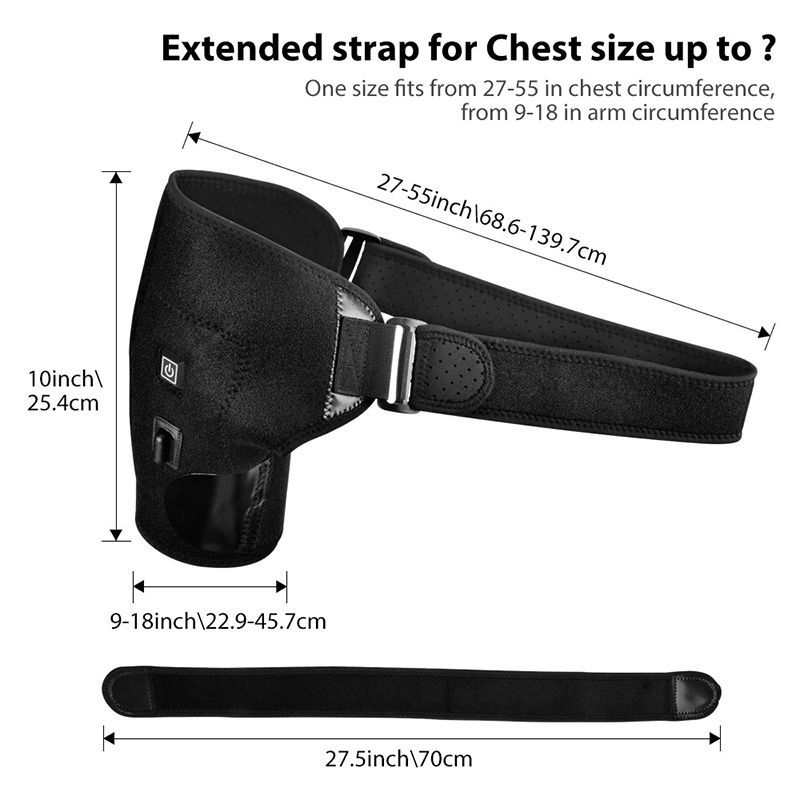 💎 Package List 
1*Shoulder Wrap
1*Extended Stick Straps
1*USB Cable