Did your brows become thinner due to over-plucking, aging, or medical conditions? You always try to fill and shape them? That can become history because now you can create the most natural, full brows in seconds with our 4D Eyebrow Tattoos!
These 4D Eyebrow Tattoos are water-based stickers that are feathered with hair-like strokes to give you natural, full, and luscious brows without hurting or damaging your skin. The Eyebrow Tattoos can survive the sweat, the rain, and all water because they are waterproof, smudge-proof, and looong lasting! 
The 4D Eyebrow Tattoos will transform your look from sparse to full, natural, and gorgeous brows in seconds!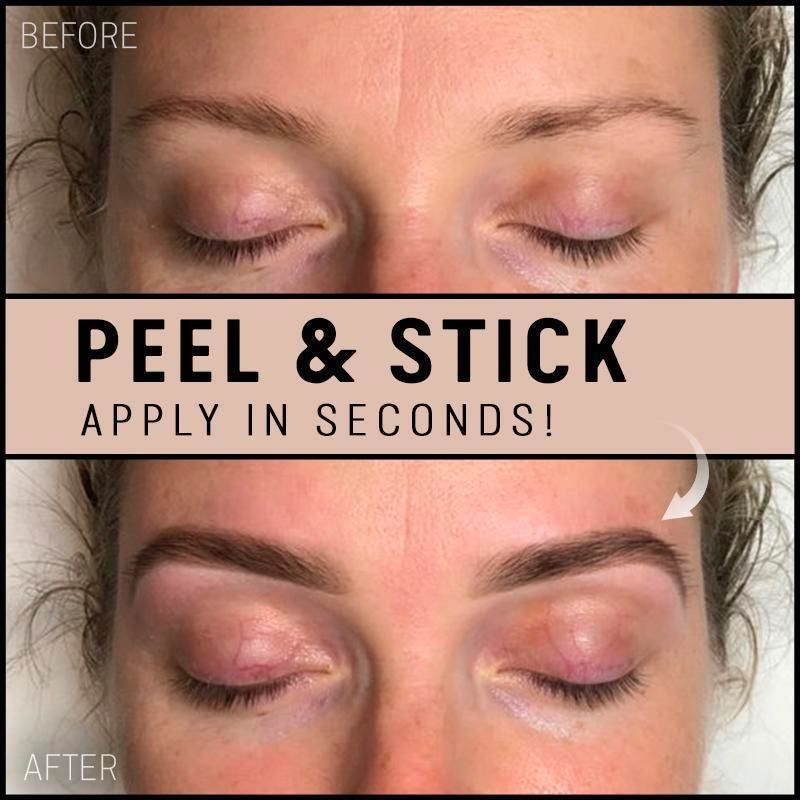 💎 The 4D eyebrow tattoos are stick-on brows that instantly transform your look and give you natural-looking brows.
💎 Naturally full luscious brows with hair-like stroke for the best look.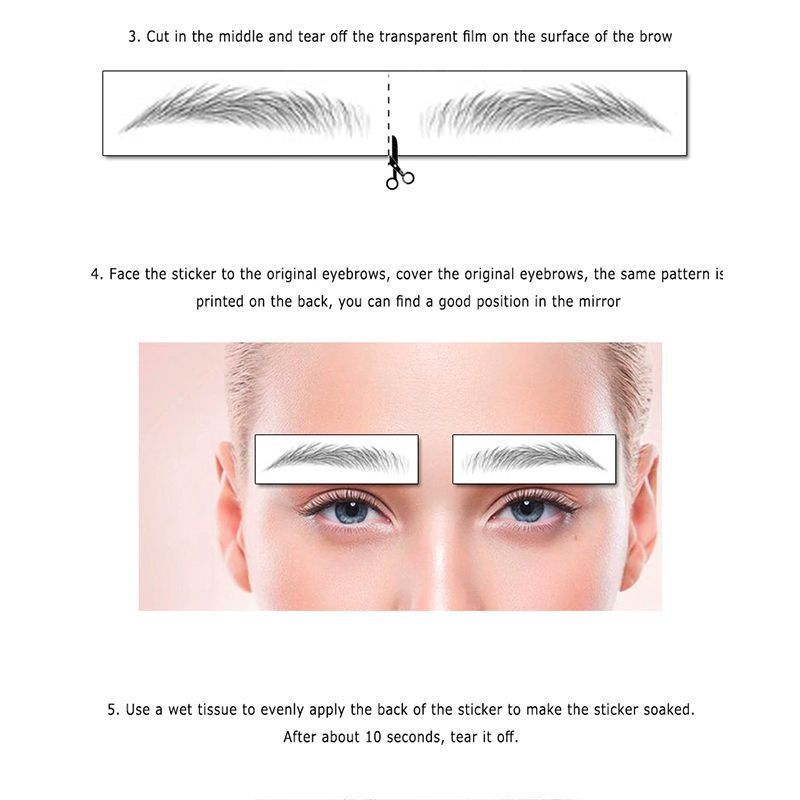 💎 Safe & damage-free due to the non-chemical ingredients to never cause any harm or wounds to the skin.
💎 Long-lasting, waterproof eyebrows to stay intact through rain and sweat up to 10 days.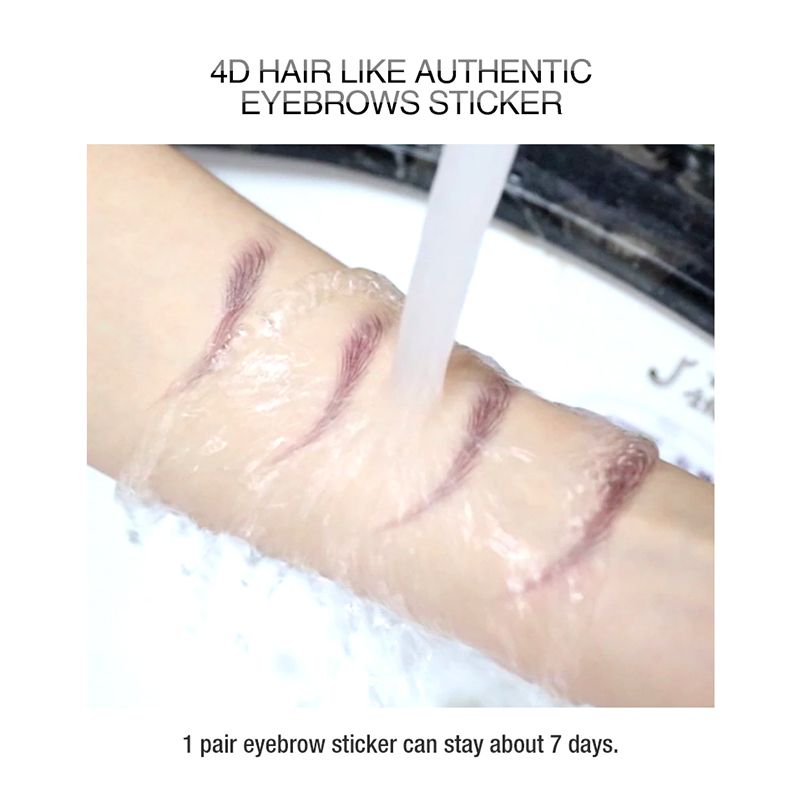 💎 Easy & fast application: just paste on your brows, dap some water on it, and peel. No glue and No excess ink!
💎 Suitable for all face shapes and skin types!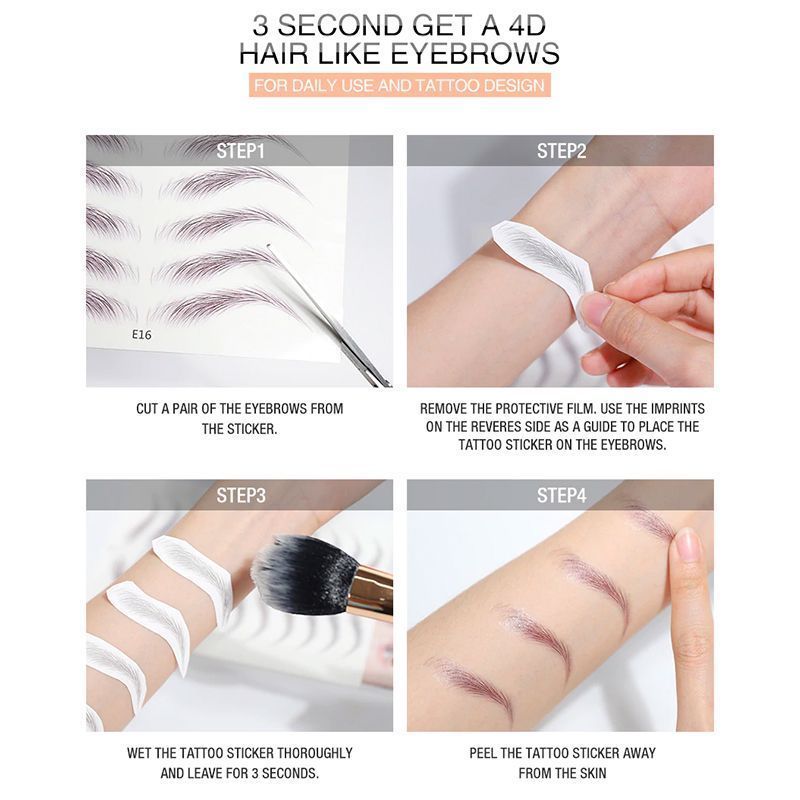 💎 Specifications
Quantity: 1pcs
Waterproof / Water-Resistant: Yes
Size: Full Size
Benefits: Long-lasting, Easy to Wear, Natural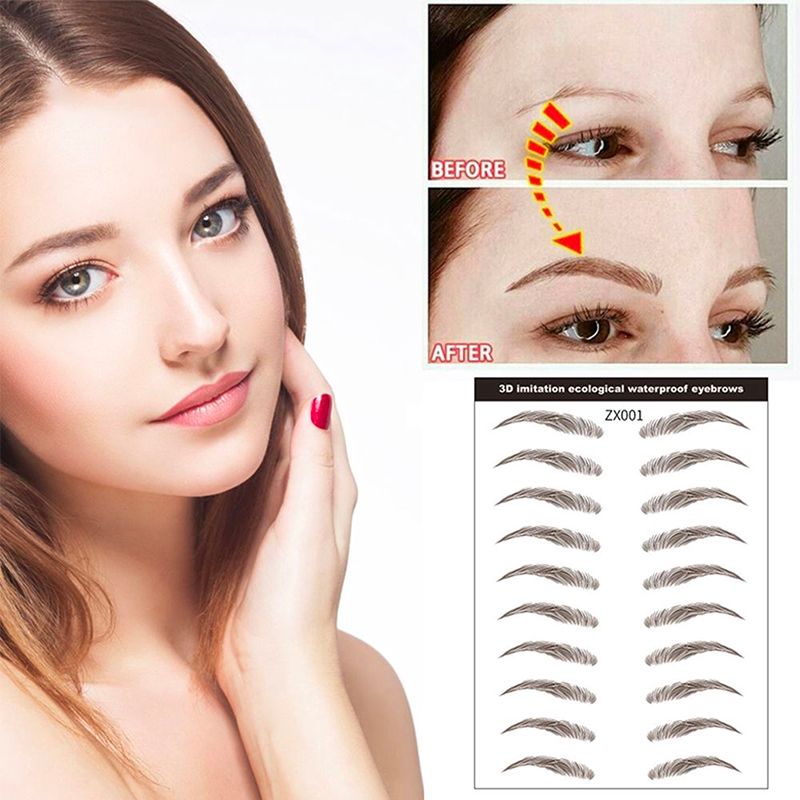 💎 Package List
1* Eyebrow patch