Do you often end up searching between the cushions for your TV remote control? Or simply fed up with the messy state of the living room? Want a fast and convenient way to make all your stuff in order but within easy reach when you want them?  You got it!
This sofa armrest storage bag is an excellent choice. It features a big pocket on one side, three small pockets on the other side, and a cup holder tray on the top. It is perfect to hold magazines, TV remote control, cups, glasses, your mobile phone, and more.
It's time to invest in one!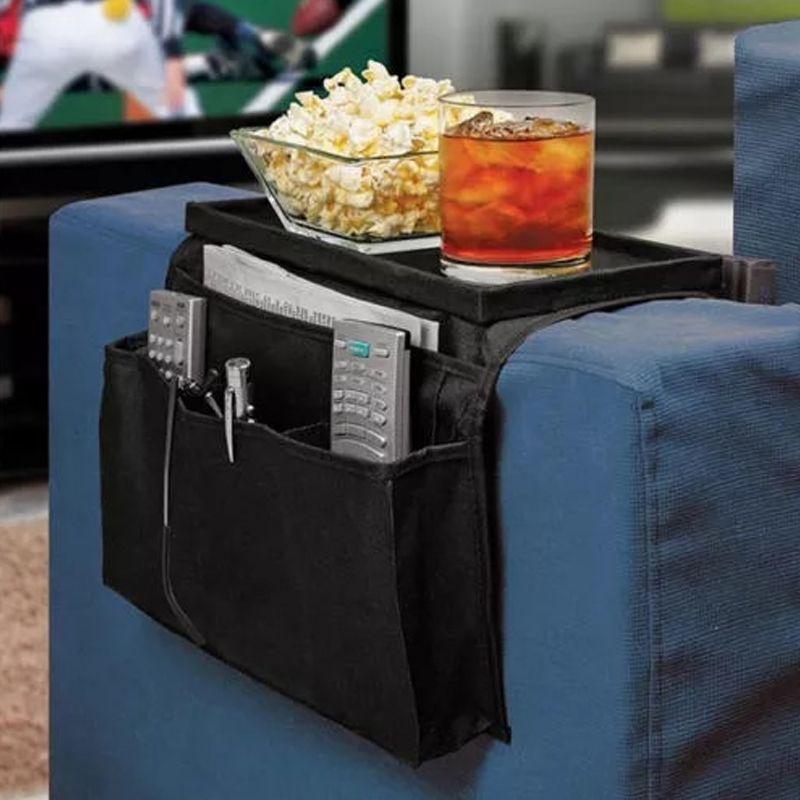 💎  Multifunctional sofa organizer to keep your space tidy and organized.
💎  Features a humanized design, 3 small storage pockets, 1 big storage pocket, and a medium top hard paper tray.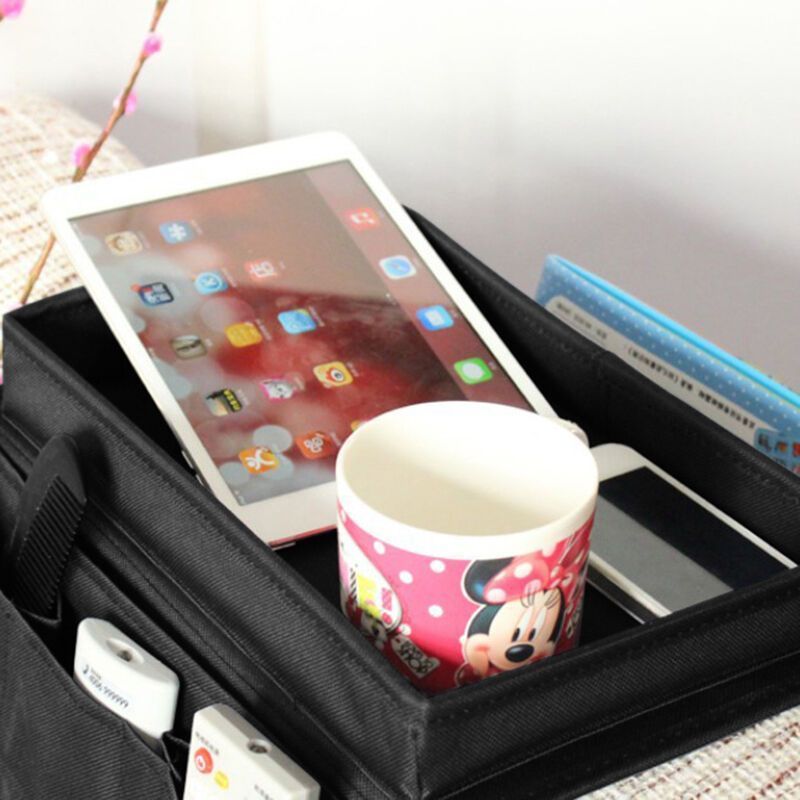 💎  Convenient tray design that can perfectly hold tea cups, bottled drinks, or any favorite snacks.
💎  Features a well-stitched, non-slip surface and square shape, which help it stay in place and fit in nicely.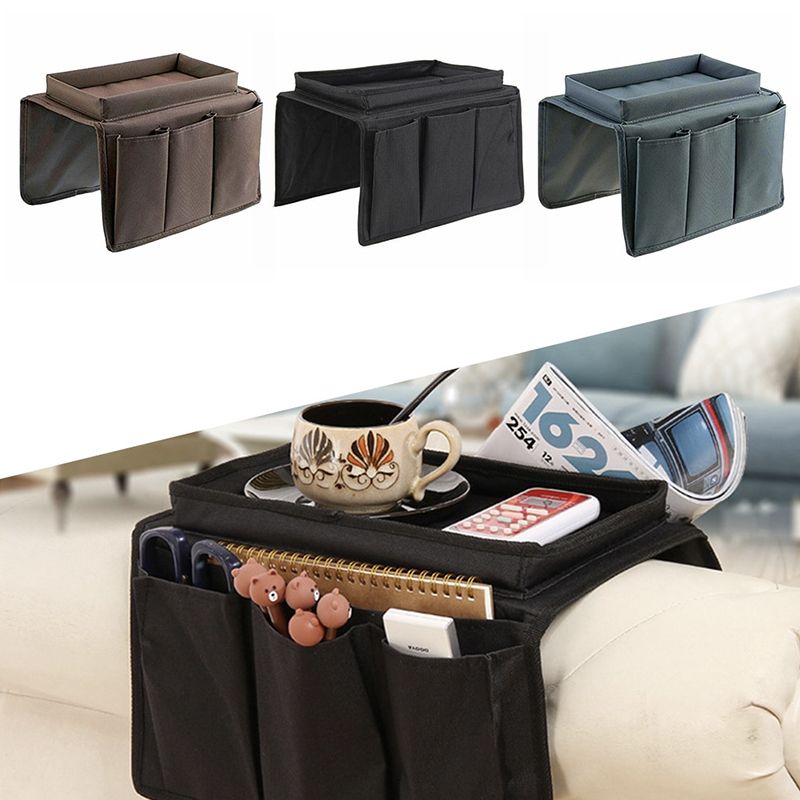 💎  Easy to use, just hang it over the armrest of a sofa or any suitable place, keep things tidy and clean.
💎  Portable and won't take much of your space, keeping your house tody and more organized.
💎  High-quality, waterproof,  &durable  Thickened Oxford cloth material.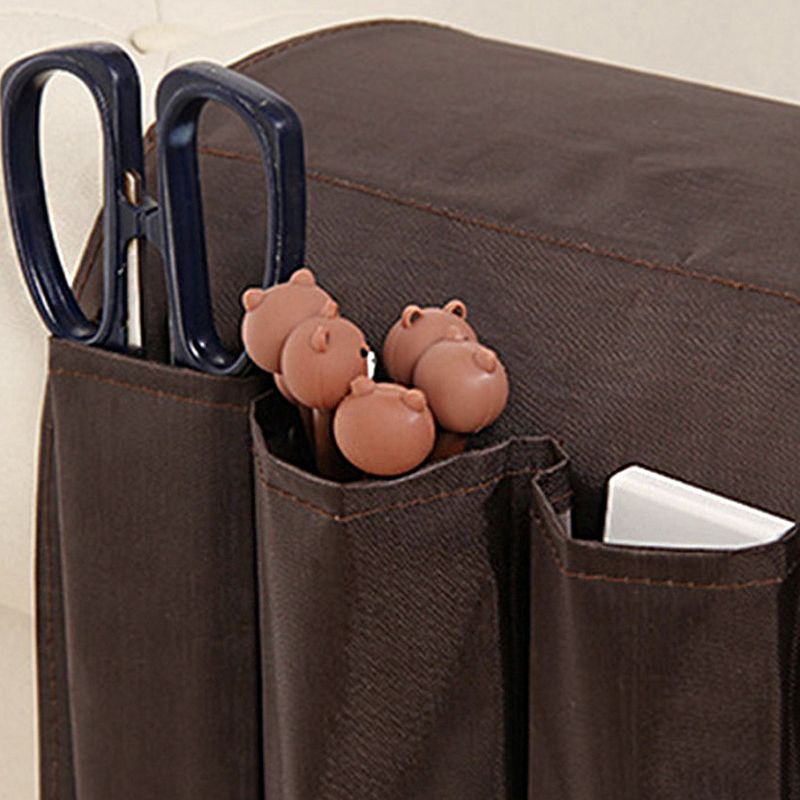 💎  Specifications :
Material: 600D Oxford cloth
Product Type: sofa armrest storage bag
Storage scene: living room storage
weight: about 280G
size: 30*18*18CM
Color: gray, brown, and black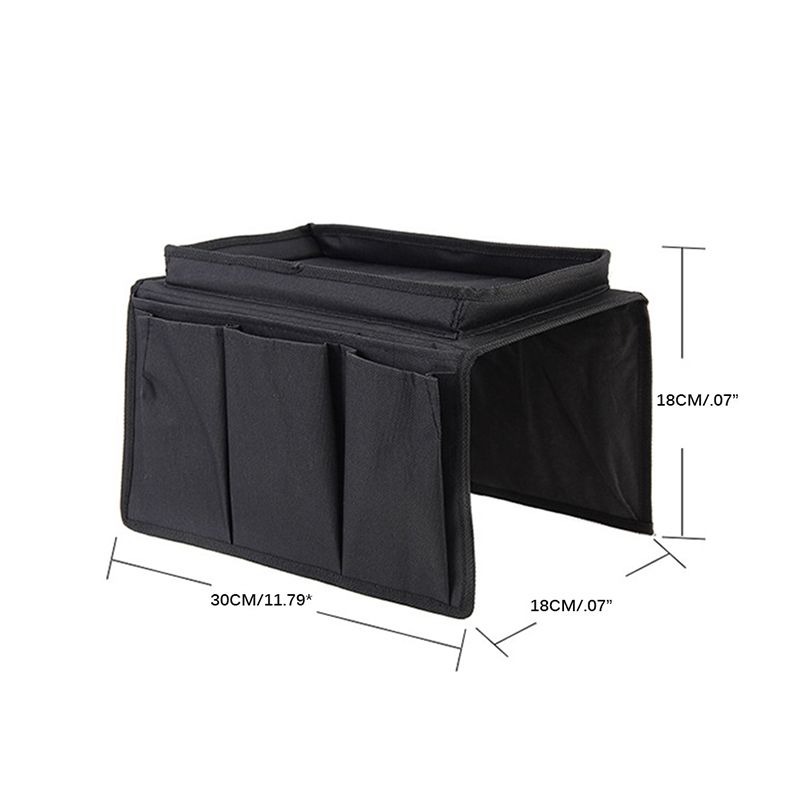 💎  Package List :
1*Sofa armrest storage bag