Did somebody just sneeze near you —or worse, on you?! If you're constantly worried about germs entering your body, get yourself the Face Shield Glasses!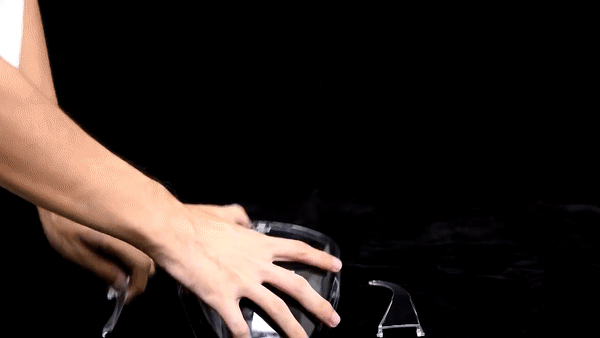 This shield will protect your face from germs, dust, splashes, sand on the beach or desert, and even the wind! It is super comfortable, reliable, safe, and suitable for both men and women!
Protect your face from germs and order the Face Shield Glasses!
💎  Transparent high toughness material that can withstand pressure, drops, tear, and deformation.
💎  120°C  High-temperature sterilization that effectively protects your face.
💎  Polycarbonate lens that ensures clear vision & protects your eyes, nose, and mouth from germs.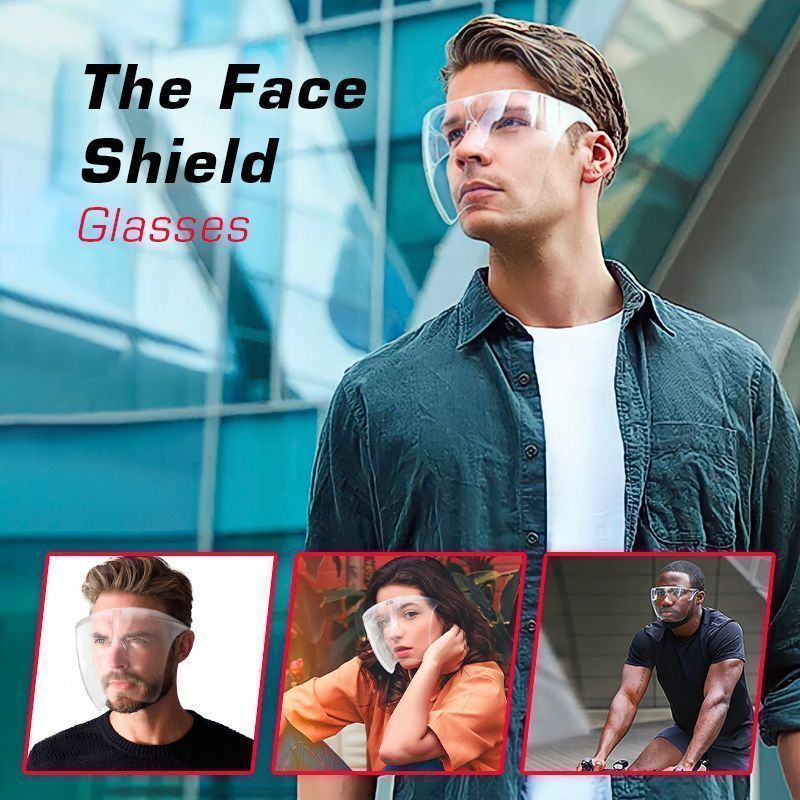 💎  One-piece nose bridge design that makes it comfortable to wear for as long as you need.
💎  Aerodynamic contours of Blocc allowing you to use it as a wind deflector for cycling!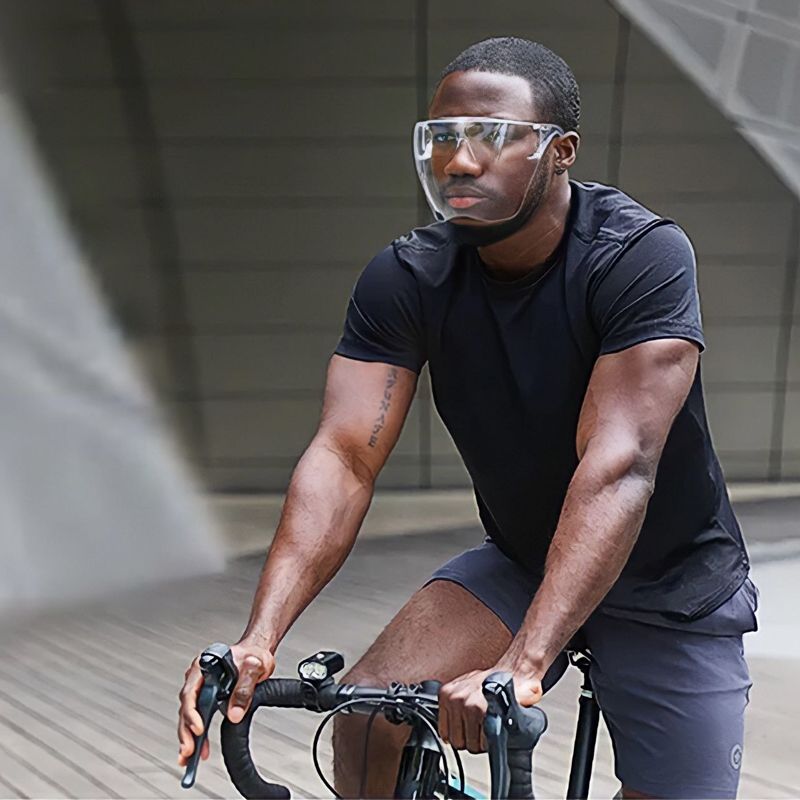 💎  Non-disposable, easy to clean & reuse, making it environmentally friendly. 
💎  Suitable for indoor & outdoor activities, for men & women: you can use it in the kitchen, for sports games, etc.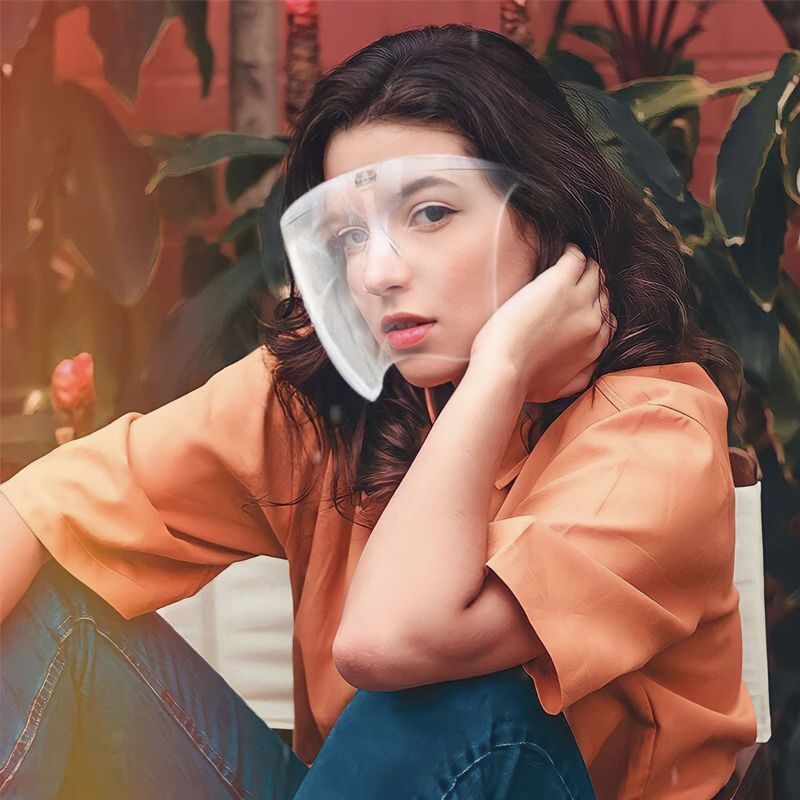 💎  Specifications :
Material: Plastic/polycarbonate lens
Size: L: 6.7*5.3inches; M: 6.3*4.8inches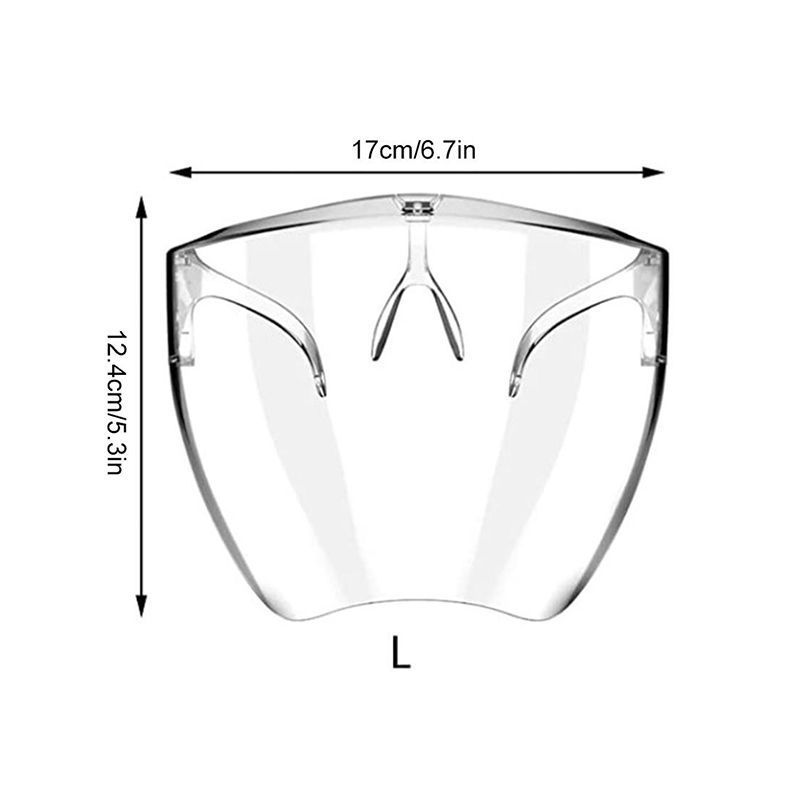 💎  Package list :
1* Protective Face Shield Glasses