Aging, Worrying, and over-stressing will lead your face to have fine lines and wrinkles, let alone the effects of lack of sleeping and screens on your eye bags! The over-priced creams and machines are not that effective at all, so why wasting money and hope on them when you can use our 4 in 1 Face Massager?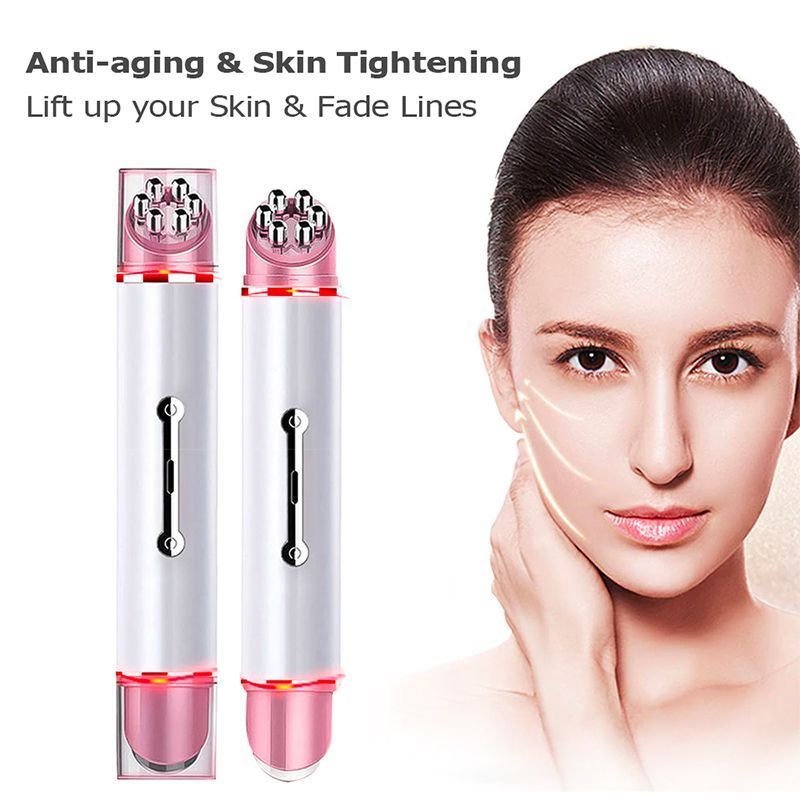 Designed with intelligent touches, our Face Massager is a combination of 4 great features that work on making your face wrinkle-free, tight, shiny, healthy, and young. After a few uses only, you will notice the difference! Enhance your beauty at your convenience at home, and enough with being troubled by your eye bags and the increased number of wrinkles.
The 4 In 1 Face Massager will take back many years from your age and stress!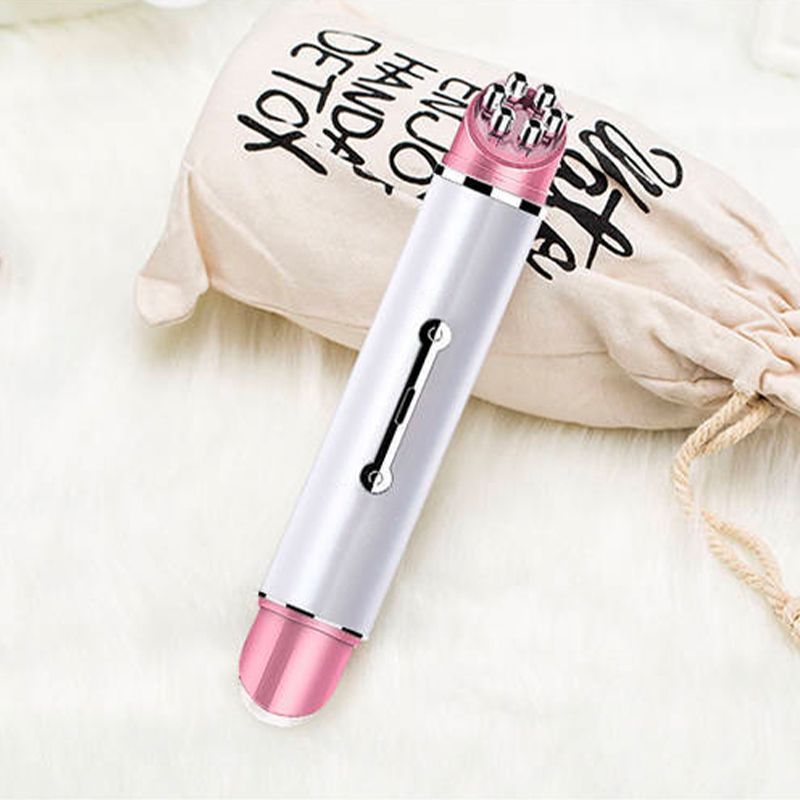 💎 The 4 in 1 face massager will keep you young and beautiful with its combination of 4 functions.
💎Dual probe heads: one for RF & LED photon, the other for vibration, heating, and import.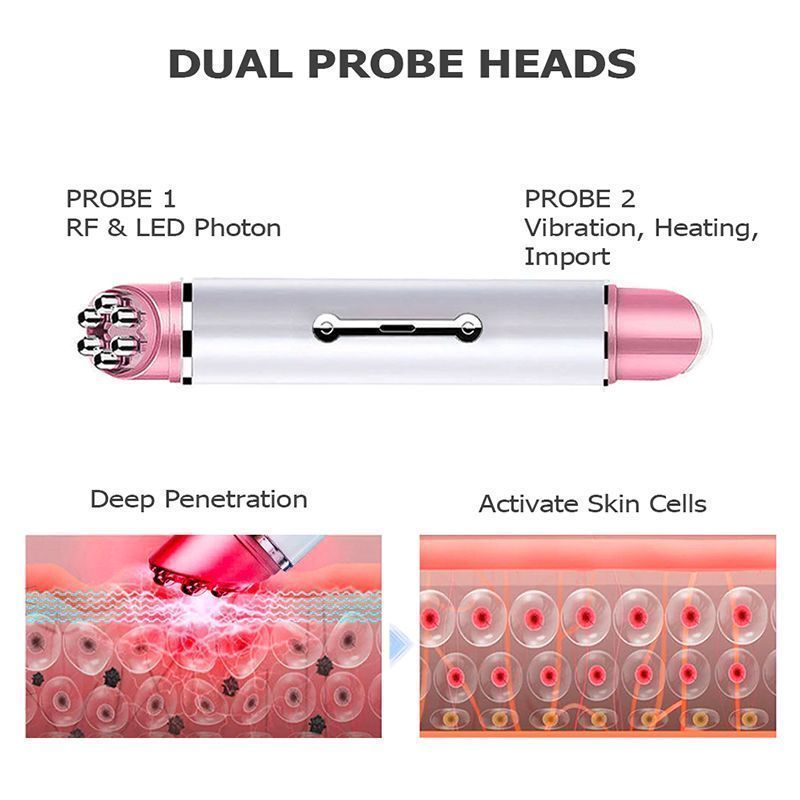 💎3 different LED photon therapy that improves blood circulation and stimulates skin cells to excrete collagen and keep your skin shiny and firm.
💎EMS current & RF technology that enhances the skin tissue and restore skin elasticity for a wrinkle-free face.
💎High-frequency vibration that activates the muscle cells around the eyes to eliminate puffiness and make them look tight and bright.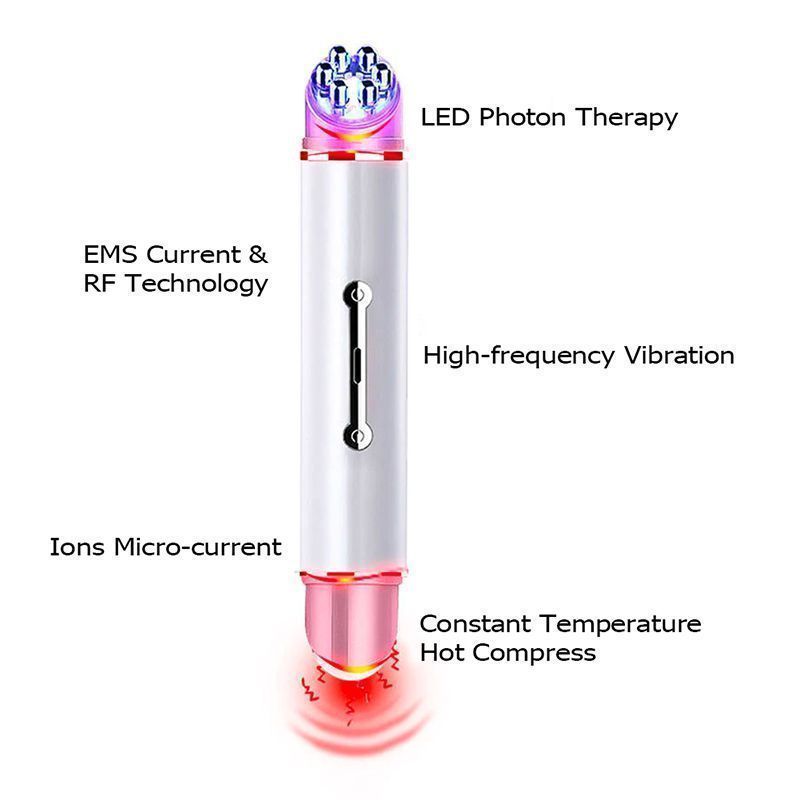 💎Lightweight & handheld design to enable comfortable grips when massaging your face.
💎Beautiful & chic design to make it ideal for your high-class lady friends.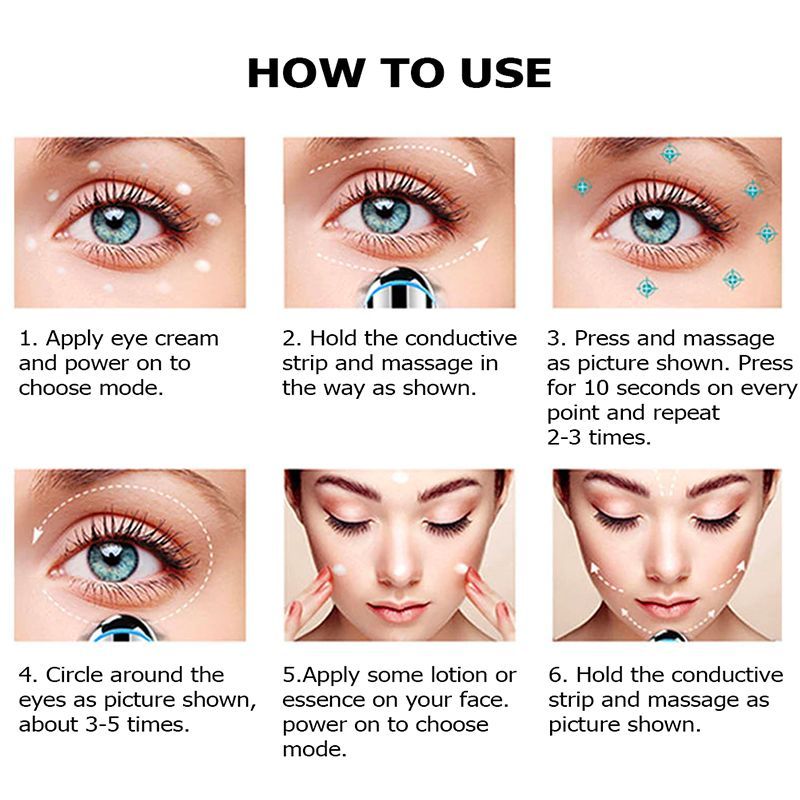 💎Specifications
Material: ABS
Power: 3W
Charging Voltage: 5V
Working Voltage: 3.7V
Power Supply: USB Charging
Charging Time: about 5 Hours
Auto Shutoff: After 10 Minutes Operation
Heating Temperature: 45℃
Product Size: Approx. 18.8*3*3cm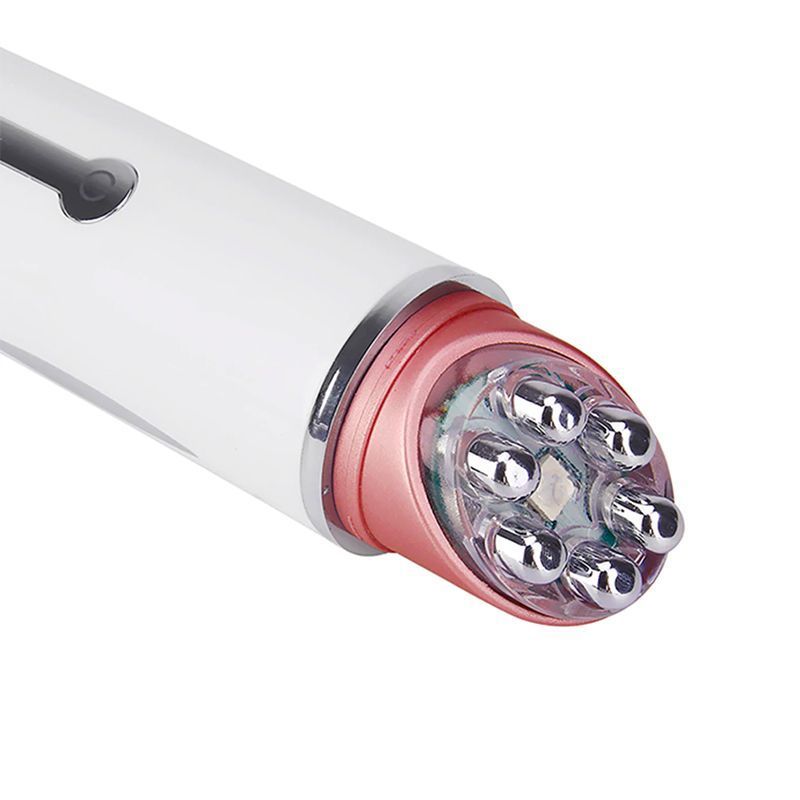 💎Package List
1* Double Head Face massager
1* USB Cable
1* User Manual